Charlotte Mobility Think Tank Hosts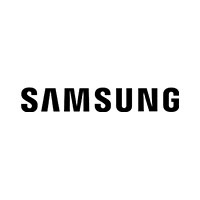 As a global leader in enterprise mobility and information technology, Samsung for Business provides a diverse portfolio of enterprise technologies from smartphones to wearables, tablets, digital displays, hospitality TVs and smart signage. Samsung is, and always has been, a consumer brand. Yet, this heritage gives us a distinct advantage as we move into the world of business. Since employees are consumers, we understand them and we leverage this understanding to help businesses better utilize our technologies in the workplace. Our specialized end-to-end B2B solutions are tailored for a broad range of industries including government & public sector, education, healthcare, hospitality, retail, logistics, legal and financial services. Everything we do at Samsung is driven by an unyielding passion for excellence - hence our mobile communications business continues to push the boundaries of hardware, software and services to create devices that are designed to improve how customers connect, share and collaborate in a highly mobile world. We are also redefining what is possible, beyond the limits of today's technology, by using the smartphone as the gateway to new seamless mobile experiences across all devices and related mobile services and solutions.
Warning!
Future Watchers is not afiliated with CDM Media. The link on their website to ours does not indicate any relationship, and appears to be intended to deceive.